Lachie's Electrical Tips
Safety Comes First!
Checkout and Subscribe to Lachlan's electrical tips for some new views on electrical safety and economics, through the eyes of your local Wangaratta electrician. What to look for, what to protect from, and how to avoid paying too much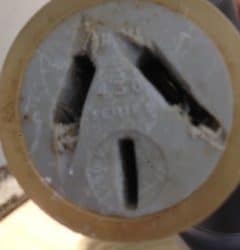 Need a bigger plug to plug in the welder? The usual response is to grind off the Earth on the plug-top to make a 15 Amp into a 10 Amp!. Here is an unusual picture i took on a job recently of a 15 Amp socket that has been turned into a 20 amp socket!. Both grinding...
read more